I have added another couple of mixed media necklaces to my Kiln Fired Art shop, I have to say I love making these necklaces, I feel I have put so much into the making process, and of course I have. If you are a regular reader of my blog you will know I've been learning new techniques in various media  such as lampwork , ceramics and metal clay, to name a few.  The purpose behind this is to hopefully make pieces of unique artisan jewellery entirely handmade by me.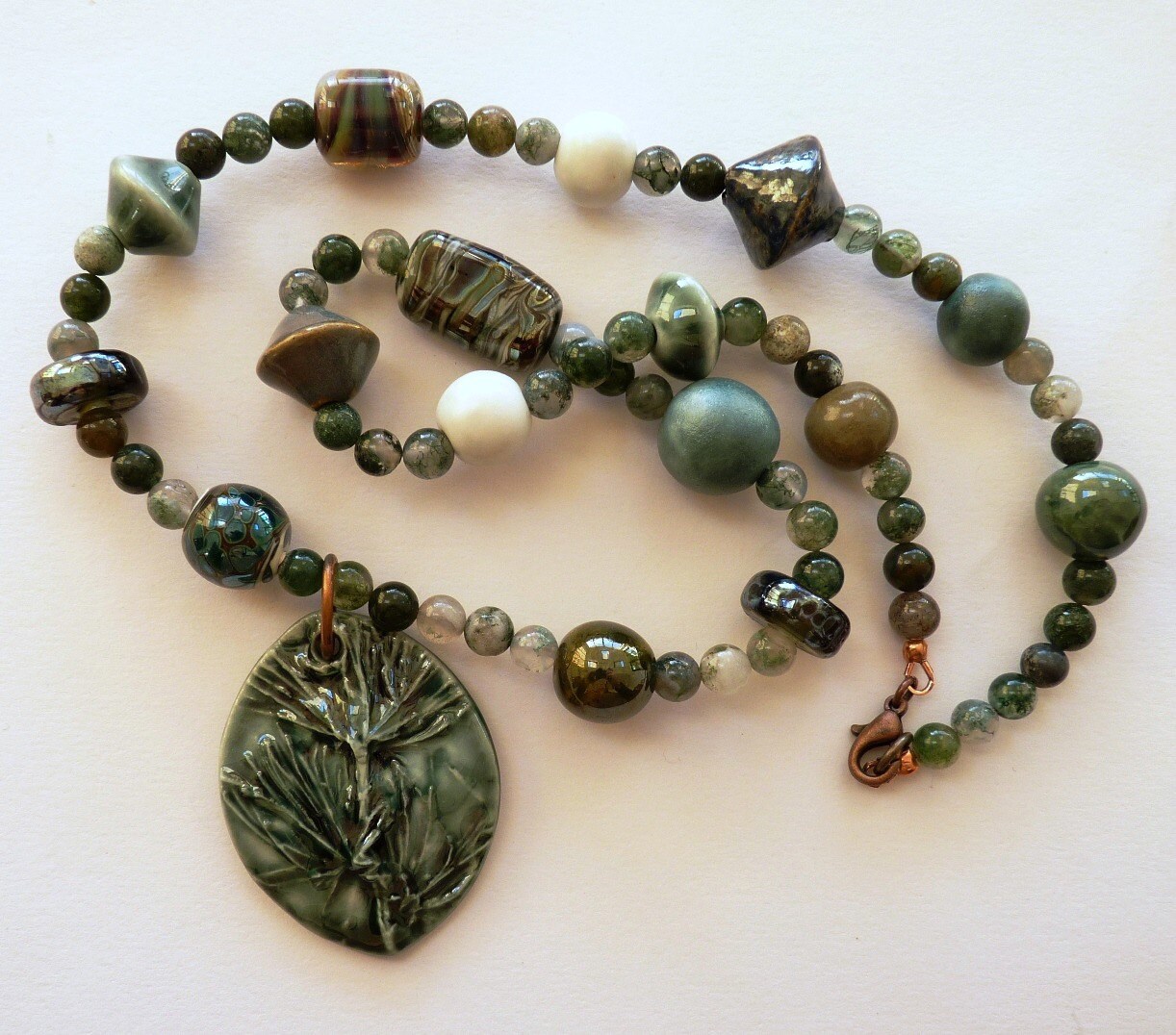 This necklace has taken countless numbers of hours work to make from scratch. Firstly the ceramic beads are made using various clays such as porcelain, bone china and earthenware, they all have different glazes, one is raku fired. The pendant is made from porcelain flax clay pressed into a mould that I made from a pine branch picked up on my walk. The handmade lampwork beads are made by melting a rod of glass in a torch flame and winding this molten glass around a mandrel, the colours were chosen to reflect the colours in the nature that inspired me, bilberry bushes, the light reflecting off the water and forest greens. I decided moss agate beads would work perfectly as spacers for the handmade elements.
Naming my work is something I find very difficult, but I decided on a name that will conjure up images for a potential customer, who enjoys ' A Walk in the Woods' too.
Here's another mixed media necklace, it's called 'A walk on the beach' what else?